Market Access
·
Stockholm, Mälardalen
Director Market Access - A3P Biomedical

On behalf of A3P Biomedical we are recruiting a Director Market Access. The A3P Biomedical is a Swedish diagnostics company specialized in advanced prostate cancer diagnostics. The company's main product, Stockholm3, a blood test for early detection of aggressive prostate cancer, has the potential to radically improve prostate cancer diagnostics with the vision to reduce the mortality of prostate cancer. A3P are currently promoting and selling Stockholm3 in Sweden, Norway, Finland, Germany, Switzerland, and Spain and will enter more markets in the near future, with a focus on Europe and the US.
In this role you will have the opportunity to work for an entrepreneurial company with global ambitions. Your work will radically improve prostate cancer diagnosis. The role reports to VP R&D and is based at the company's office in Stockholm City.
Responsibilities and work tasks
Develop market access strategies in Europe including payer research, health economics and screening programs.
Build A3P internal dossier on value and evidence of Stockholm3.
Prepare, submit, and follow up on local reimbursement dossiers directly or through local partners in order to ensure reimbursement approval.
Map external payer and funder environment and communicate to internal stakeholders and senior management relevant information regarding the current and future reimbursement landscape of key markets.
Optimize market access by tailoring the tools and tactics to local market needs, align and coordinate with relevant internal functions.
Identify, engage, build, and maintain relationships with relevant stakeholders needed for the execution of the market access strategies.
Monitor healthcare and political environment and competitive landscape and changes in order to capture events impacting market access and advise on actions to address national, regional, and local threats and opportunities.
Act as point of contact for all market access topics. Contribute in the team to make optimal business decisions and creation of tailored market access tools and tactics.
Competence Requirements
Master's degree in Business administration, Health Economics, Medical or Natural Sciences or similar. PhD degree beneficial.
Minimum of 7 years' experience in a market access role in the life science industry.
Experience in Diagnostics and/or Urology is preferred.
Experience in developing national and local market access strategies.
Experience in preparation and submission of reimbursement dossier in the European markets including approval.
Experience in health economics and health economic modelling.
Proven commercial acumen.
Entrepreneurial approach to problem-solving / innovative in developing creative solutions.
Project management skills.
Leadership skills.
Proven ability to interact with and influence stakeholders.
Excellent communicator in both Swedish and English.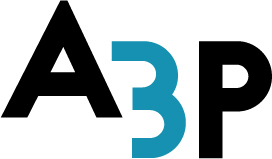 Please apply through haegercarlsson.com
Questions are answered by: 
Rolf Carlsson at +46 (0)70-316 1268, rolf@haegeercarlsson.com or
Anna Wikman at +46 (0)73-539, 3387, anna@haegercarlsson.com
Avdelning

Roll

Director Market Access

Platser

Stockholm, Mälardalen
Om Haeger & Carlsson | Executive Search & Interim AB
För att verka på ett trovärdigt sätt inom rekrytering är ett etiskt förhållningssätt en förutsättning.
Vi följer GDPR – se vår integritetspolicy.

I vårt förhållningssätt tillämpar vi inte enbart den grundläggande etiken att inte göra fel utan vi arbetar med vad vi benämner en proaktiv etik, att göra det rätta och att göra gott. Ingen information förmedlas vidare utan uttryckligt godkännande från berörd part.

Haeger & Carlsson Executive Search and Interim söker inte aktivt upp kandidater hos de företag där vi har en etablerad kundrelation.
Besök vår webbsida på haegercarlsson.com
Market Access
·
Stockholm, Mälardalen
Director Market Access - A3P Biomedical
Läser in ansökningsformuläret