Product Management
·
Uppsala
Senior Global Product Manager Gyrolab® Systems, Gyros Protein Technologies AB, Uppsala

We are now recruiting for a Senior Global Product Manager Gyrolab® Systems to Gyros Protein Technologies AB in Uppsala, a market-leading provider of bioanalytical tools and peptide synthesis. This is an exciting opportunity to join a global company in Uppsala that offers a fast-paced and dynamic environment.
You will be responsible for Gyrolab instruments (hardware and software) that are part of the Gyrolab® immunoassay technology solutions, a system constantly developing to meet the demands of applications such as cell line development, bioanalysis for bioprocessing, and pre-clinical PK/TK studies.
By bringing your skills in product management and experience in platform strategy, you contribute to the company's success and revenue growth. The ideal candidate has knowledge of relevant instruments and customer workflows in regulated environments in the pharma/biotech industries. This is a stimulating role for an outgoing and creative professional who thrives in cross-functional teams and client/stakeholder interactions.
Gyros Protein Technologies AB focuses on helping scientists in academia and industry to increase biomolecule performance and productivity in research, drug discovery, pre-clinical and clinical development, and bioprocess applications. In 2019, Gyros Protein Technologies was acquired by Mesa Laboratories, Inc. (NASDAQ:MLAB), a global technology innovator. Mesa was laying the grounds for its new Biopharmaceutical Division by the acquisition. The division's key functions, such as HR, Finance, IT, Product Management, Marketing, Operations, Production and Supply Chain, are all located at the Uppsala site.
This role is based in the Uppsala office with flexibility to also work remote to some extent. You report to the Head of Product and Market Management. Gyros Protein Technologies AB has approximately 160 employees worldwide, where about 60 are based in Uppsala
Key responsibilities
Global product management of the overall product life cycle of Gyrolab Systems including:
Gathering and prioritizing requirements for current and future products
Developing business cases, ROI calculations, product pricing and positioning
Preparation of product launch plans and leading product launch readiness team
Forecasting and strategy planning
Work globally with a cross-functional team, including R&D, Software development, Sales, Service, Supply Chain, Technical Support, Marketing and MarCom, aiming to optimize the product's business model and positioning
Meet with clients/stakeholders to identify customer processes aiming to developing the instruments adapted to customers' needs, requirements, and regulatory standards
Work closely with Supply Chain, Production and R&D to ensure delivery capabilities (including components end-of-life strategy)
Qualifications
B.S/M.S. in Biochemistry, Biotechnology or related field
Extensive experience in product management or related field in the pharma or biotech industry
Deep knowledge and extensive experience in B2B product management/marketing efforts including planning, developing, and implementing a medium/long term platform strategy (instruments/software) to facilitate the "razor-blade" consumables model
Extensive experience in influencing clients/stakeholders and working closely with them to determine acceptable solutions
Meriting knowledge/experience:
Ligand binding assays for pharmaceutical research and/or bioprocess applications
Customer workflows in regulated environments
Relevant instruments applied in biopharmaceutical research, development or production
Fluent in English, oral and written, Swedish speaking skills is preferred
Willing to travel 10-15 %
Please apply via haegercarlsson.com
For more information, please contact Anna Emterling +46(0)76-313 0137, anna.e@haegercarlsson.com or Rolf Carlsson +46(0)70-316 1268, rolf@haegercarlsson.com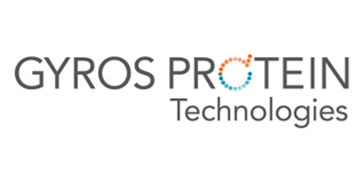 Avdelning

Product Management

Roll

Global Product Manager

Platser
Om Haeger & Carlsson | Executive Search & Interim AB
För att verka på ett trovärdigt sätt inom rekrytering är ett etiskt förhållningssätt en förutsättning.
Vi följer GDPR – se vår integritetspolicy.

I vårt förhållningssätt tillämpar vi inte enbart den grundläggande etiken att inte göra fel utan vi arbetar med vad vi benämner en proaktiv etik, att göra det rätta och att göra gott. Ingen information förmedlas vidare utan uttryckligt godkännande från berörd part.

Haeger & Carlsson Executive Search and Interim söker inte aktivt upp kandidater hos de företag där vi har en etablerad kundrelation.
Besök vår webbsida på haegercarlsson.com
Product Management
·
Uppsala
Senior Global Product Manager Gyrolab® Systems, Gyros Protein Technologies AB, Uppsala
Läser in ansökningsformuläret