CEO / Corporate Management
·
Stockholm
CEO - Stockholm based public biotech company

Haeger&Carlsson Executive Search is now searching a CEO for a publicly listed biotech company.

The company is in clinical stage and has a track record of entering into license partnerships providing a favorable position for broadening the product pipeline and accelerated growth.

The company is now looking for a CEO that is ready to take the company into a phase of expansion of both development and commercial activities. The new CEO should contribute to set the strategy for the future, build the team which may sustain the growth of the company and set a company governance and enable a high speed of execution. As the CEO of a listed company a key area of responsibility is to create an attractive investment story and maintain the investor relations. The company is a biotech company covering all stages of development including pre-clinical projects, clinical development and commercialization. Therefore, the new CEO should have the capability to interact on different technical and commercial levels. Business development capabilities are key.

Main areas of responsibility
Lead, inspire and develop the company and its staff.
Set a clear vision and strategy and concrete business plan with a commercial focus and implementation.
Be the company's face to the outside world, strengthen existing contacts and establish networks and dialogue with global and regional potential collaboration partners.
Responsible for the establishment and development of concrete and business collaborations with licensees
Full P&L responsibility.
Create and implement a long-term, clear and sustainable communication strategy with the stock market and partners.
Rapporteur on the company's board of directors.

The CEO reports to the Chairman of the Board.
Experience and personality
CEO or Director experience from pharma/biotech company and deep understanding of the different phases from product development to commercialization including having the ability to communicate and manage the financial aspects of pharmaceutical development.
Clear and committed leader who has the ability to build strong and successful teams.
Experience working with the stock market and capital raising.
Skilled negotiator with experience of in- and / or out-licensing.
Ability to establish and maintain networks among international and national decision-makers and influencers and be able to translate this into clear business benefits for the company.
A strong communicator with the ability to present in a simplified and structured manner.

Welcome to apply via www.haegercarlsson.com
Questions are answered by
Rolf Carlsson, +46(0)70-316 12 68, rolf@haegercarlsson.com
Sara Carlsson, +46 (0)76-311 17 96, sara@haegercarlsson.com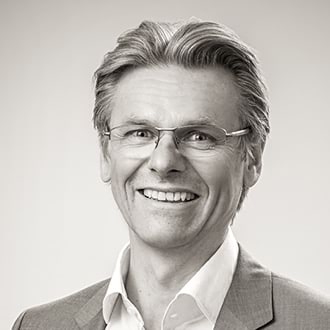 Relaterade jobb
Om Haeger & Carlsson | Executive Search & Interim AB
För att verka på ett trovärdigt sätt inom rekrytering är ett etiskt förhållningssätt en förutsättning.
Vi följer GDPR – se vår integritetspolicy.

I vårt förhållningssätt tillämpar vi inte enbart den grundläggande etiken att inte göra fel utan vi arbetar med vad vi benämner en proaktiv etik, att göra det rätta och att göra gott. Ingen information förmedlas vidare utan uttryckligt godkännande från berörd part.

Haeger & Carlsson Executive Search and Interim söker inte aktivt upp kandidater hos de företag där vi har en etablerad kundrelation.
Besök vår webbsida på haegercarlsson.com