Regulatory Affairs
·
Stockholm
CMC Regulatory Affairs Director - Affibody

We are looking for a CMC Regulatory Affairs Director to Affibody, a private clinical-stage Swedish biotech company, focused on developing next generation biopharmaceuticals. The company is recruiting a CMC Regulatory Affairs Director to strengthen the company's capabilities within Chemistry Manufacturing and Controls (CMC) and Regulatory Affairs. The role will be part of the Regulatory Affairs team and will be located at their newly established premises in Solna, Sweden.
The Regulatory team manages strategies and oversight of all regulatory submission and authority advice for Affibody and its development partners. The role is responsible for strategic regulatory CMC input to our development plans, as well as regulatory operational tasks to support submission activities. As CMC Regulatory Affairs Director you have a strong interest in CMC regulatory affairs and medical device development. You will collaborate with the CMC team and together develop strong and sustainable CMC plans to support Affibody's projects.
Main Responsibilities:
Preparation and delivery of strategic CMC contributions to regulatory submissions.
Together with the CMC team author the CMC part of regulatory documentation, including e.g. IND, CTA, briefing documents.
Be up to date with and give support in quality and regulatory requirements for biopharmaceutical drug development.
Lead the regulatory part of medical device and combination product development.
Oversee internal and outsourced regulatory CMC activities.
Participate in authority interactions and prepare company positions in alliance with internal specialists.
Participate and provide advice for the preparation of the quality TPP.
Responsible for internal regulatory intelligence within regulatory CMC.
Write and/or review internal and external SOP´s within regulatory CMC.
Qualifications:
PhD or MSc in Life Science or equivalent.
Regulatory Affairs experience (>10 years) with focus on CMC from the pharmaceutical industry or competent authority.
Experience of authoring CMC documentation, IMPD, CTD module 3.
Experience of development and requirements for medical devices and combination products.
Ability to think strategically and evaluate risk to regulatory CMC activities.
Understanding of cGMP manufacturing of biologics and industry regulatory standards.
Experience of cross-functional teamwork.
Excellent verbal and written communication skills in English and ability to communicate in a business environment.

Welcome to apply via www.haegercarlsson.com
Questions answered by:
Gunilla Haeger 070-461 93 87, gunilla@haegercarlsson.com
 Anna Wikman 073-539 33 87, anna@haegercarlsson.com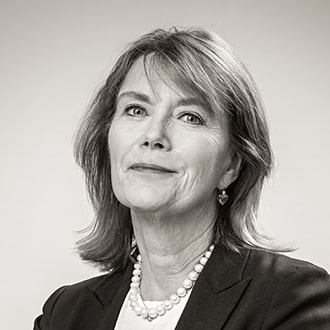 Relaterade jobb
Om Haeger & Carlsson | Executive Search & Interim AB
För att verka på ett trovärdigt sätt inom rekrytering är ett etiskt förhållningssätt en förutsättning.
Vi följer GDPR – se vår integritetspolicy.

I vårt förhållningssätt tillämpar vi inte enbart den grundläggande etiken att inte göra fel utan vi arbetar med vad vi benämner en proaktiv etik, att göra det rätta och att göra gott. Ingen information förmedlas vidare utan uttryckligt godkännande från berörd part.

Haeger & Carlsson Executive Search and Interim söker inte aktivt upp kandidater hos de företag där vi har en etablerad kundrelation.
Besök vår webbsida på haegercarlsson.com