Chairman of the Board - Based in Stockholm

Haeger & Carlsson Executive Search is looking for a Chairman of the board on behalf of a Swedish pharmaceutical company in the product development phase. This is an exciting opportunity for a modern leader who brings out the best in the board and wants to play an important role in fulfilling the company's strategy. We are looking for an experienced board member with vast experience from the pharma or medtech industry with strong negotiation skills, as well as a strategic mindset. The company has its HQ in Stockholm and is listed on Nasdaq First North Growth market.

Responsibilities
Organize and lead the board's work.
Establish an agenda, convene board meetings, ensure that minutes are kept and that decisions are made and enforced effectively.
Continuously monitor the company's operations and initiate appropriate measures.
Inform the board between meetings.
Be of support to / sounding board for the CEO.
Be a link between management / board / sharholders.
Ensure that the work of the CEO and the board is evaluated annually.
Represent the board and the company.

Experience
Vast experience from the pharma or medtech industry (start-up and big pharma).
Chairman of the board / board member in public company.
Preferably prescription (Rx) as well as consumer products (medical device).
In-/out-license experience.
Clinical operations.
Commercialization.

Personal skills
Ability to inspire board participation and optimal output in its work.
Coaching skills in order to serve as a valuable sounding partner to the CEO.
Strategic mindset that transforms into clear objectives.
Strong negotiation skills.
Well-organized and structured in your work.
Fluent in English and Swedish.

Welcome to apply via www.haegercarlsson.com
Questions answered by
Rolf Carlsson, 070-316 12 68, rolf@haegercarlsson.com or 
Sara Carlsson, +46 (0)76-311 17 96, sara@haegercarlsson.com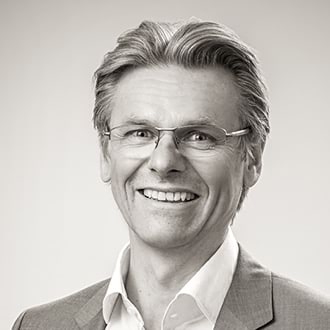 Om Haeger & Carlsson | Executive Search & Interim AB
För att verka på ett trovärdigt sätt inom rekrytering är ett etiskt förhållningssätt en förutsättning.
Vi följer GDPR – se vår integritetspolicy.

I vårt förhållningssätt tillämpar vi inte enbart den grundläggande etiken att inte göra fel utan vi arbetar med vad vi benämner en proaktiv etik, att göra det rätta och att göra gott. Ingen information förmedlas vidare utan uttryckligt godkännande från berörd part.

Haeger & Carlsson Executive Search and Interim söker inte aktivt upp kandidater hos de företag där vi har en etablerad kundrelation.
Besök vår webbsida på haegercarlsson.com