Pharmacovigilance / Safety
EU-QPPV, Head of QPPV Office, Global Vaccine Safety - Novavax; Uppsala, Sweden / Gaithersburg, USA

We are now recruiting for a European Union Qualified Person for Pharmacovigilance (EU-QPPV), Head of QPPV Office, Global Vaccine Safety to Novavax, Inc. (Nasdaq: NVAX), a biotechnology company developing next-generation vaccines for serious infectious diseases.
Novavax has more than a decade of experience contending with some of the world's most devastating diseases, including COVID-19, seasonal influenza, RSV, Ebola, MERS, and SARS. In 2020, Novavax quickly initiated the development of NVX-CoV2373, their vaccine candidate against SARS-CoV-2, the virus that causes COVID-19. NVX-CoV2373 is using Novavax' recombinant nanoparticle technology to generate antigen derived from the coronavirus spike (S) protein.
This is an exciting opportunity for you with a medical degree and previous experience from a EU QPPV role as Novavax strengthens its team in Global Vaccine Safety. As EU-QPPV, you will be responsible for the oversight and maintenance of the company's Pharmacovigilance (PV) System to ensure compliance with the pharmacovigilance guidelines.
Novavax, Inc. is headquartered in Gaithersburg, Maryland, with additional facilities in Uppsala, Sweden. You will be employed in Sweden and report to the Sr. Vice President, Chief Safety Officer. Global Vaccine Safety. You will be working either from the office in Uppsala or remotely from your home-based office, and you can live in any country within the EU.
Main Responsibilities
Acts as a single point of contact for pharmacovigilance for the EU Competent Authorities, the UK authority and European Medicines Agency (EMA) on a 24/7 basis and as a contact point for pharmacovigilance inspections in the EU/EEA and the UK.
Oversight of the functioning of the PV system in all relevant aspects, including its quality system (e.g., standard operating procedures, contractual arrangements, database operations, compliance data regarding quality, completeness and timeliness of expedited reporting and submission of periodic update reports, audit/inspection reports and training of personnel in relation to pharmacovigilance)
Oversight of the safety profile(s) of the company's marketed product(s) and any emerging safety concerns
Oversight of the development and maintenance of the pharmacovigilance system master file (PSMF) to ensure an accurate and up-to-date reflection of the PV system
Oversight of the development and implementation of standard procedural documents and processes as they pertain to the function of the EU-QPPV
Oversight of safety data exchange agreements/ pharmacovigilance agreements
Oversight of PV Compliance and Training
Participate as a standing team member in the preparation of and approval of aggregate reports and Risk Management Plans (RMPs) and providing medical input to risk minimization measures
Provide input into the preparation of regulatory action in response to emerging safety concerns (e.g., variations, urgent safety restrictions, and communication to patients and healthcare professionals), including the development and approval of response strategy.
Review and approve post-authorisation safety studies conducted in the EU or pursuant to an RMP agreed to in the EU
Participate in risk management and evaluation activities through either attendance at or receipt of agendas and minutes for safety governance meetings, core labelling review meetings, and joint safety review meetings with business partners (as appropriate)
Review and provision of input to PV policies and procedures, including business continuity plans and interdepartmental or other functional areas SOPs, as appropriate
Review of applicable performance measures for PV (including applicable PV vendor activities), the PV audit program, PV-relevant audit reports and corrective and preventative action (CAPA) plans
Minimum Requirements and Desired Skills:
MD or basic medical training or other education
Prior experience as EU QPPV or Deputy EU QPPV for a pharmaceutical or biotechnology company with active clinical research and development with experience in vaccines and/or immunotherapeutics preferred
Solid knowledge of PV system operations and function
Strong knowledge of Global Regulations, standards and best practices regarding safety processing and reporting, safety surveillance and pharmaceutical industry compliance activities in post-marketing
Experience analysing clinical case series for purposes of aggregate safety reporting, signal detection, issue management, and responding to queries by regulatory authorities for both clinical and post marketing products
Fluent in written and spoken English
Ability to travel as needed
Please apply through www.haegercarlsson.com
Questions are answered by:
Anna Emterling at +46 (0)76-313 01 37, anna.e@haegercarlsson.com
Cilla Gylfe at +46 (0)76-310 18 06, cilla@haegercarlsson.com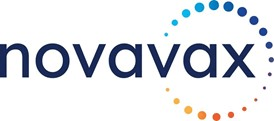 Om Haeger & Carlsson | Executive Search & Interim AB
För att verka på ett trovärdigt sätt inom rekrytering är ett etiskt förhållningssätt en förutsättning.
Vi följer GDPR – se vår integritetspolicy.

I vårt förhållningssätt tillämpar vi inte enbart den grundläggande etiken att inte göra fel utan vi arbetar med vad vi benämner en proaktiv etik, att göra det rätta och att göra gott. Ingen information förmedlas vidare utan uttryckligt godkännande från berörd part.

Haeger & Carlsson Executive Search and Interim söker inte aktivt upp kandidater hos de företag där vi har en etablerad kundrelation.
Besök vår webbsida på haegercarlsson.com