Medical affairs
·
South Sweden
Sr Director to Novo Nordisk in Sweden - Head of Clinical, Medical and Regulatory Affairs

We are looking for a Sr Director of Clinical, Medical and Regulatory Affairs (CMR) to Novo Nordisk and their Swedish affiliate with office in Malmö. As head of CMR you will lead and develop the department and its employees. The company is in a very dynamic phase and is entering several therapy areas such as Cell Therapy, Alzheimer's, Cardiovascular and Obesitas with new innovative treatments.
As part of the management team you will set the strategic direction for the company and the department as well as ensure that relevant initiatives and actions are developed and implemented.
As CMR Director for one of the world's most valuable pharma/biotech companies you will be an important ambassador for the Life Science industry in Sweden and you are expected to engage and interact with important stakeholders in the health care system.
You will report directly to the General Manager.
Main responsibilities (but not limited to)
Full personal and budget responsibility for the Clinical, Medical and Regulatory affairs departments and its personnel in Sweden. Lead and develop teams and individuals.
Set the strategic direction for the teams and implement the actions and the initiatives.
As part of the Swedish Management Team, you will be engaged in all aspects of the company and set the strategic direction for the affiliate.
Interact with and engage external key stakeholders and customers/hospitals.
Stimulate and encourage a productive and engaging internal cross-functional environment.
On a corporate level, interact, lead and engage in key initiatives in collaboration with your international peers and HQ.
Experience and knowledge
You are a Medical Doctor.
Proven successful track record of industry experience in a multinational pharmaceutical company.
You have extensive leadership experience.
You demonstrate excellent cross-functional leadership and collaboration skills.
You are able to make decisions in a complex and challenging environment
You have solid presentation skills.
You understand product development on a strategic level.
You understand the European medical and regulatory environment.
You are an excellent communicator orally and in writing both in English and in Swedish/Danish languages.

Welcome with your application www.haegercarlsson.com
Questions answered by:
Gunilla Haeger, +4670-461 9387 gunilla@haegercarlsson.com
Rolf Carlsson, +4670-316 1268, rolf@haegercarlsson.com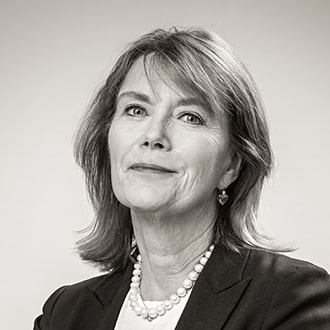 Relaterade jobb
Om Haeger & Carlsson | Executive Search & Interim AB
För att verka på ett trovärdigt sätt inom rekrytering är ett etiskt förhållningssätt en förutsättning.
Vi följer GDPR – se vår integritetspolicy.

I vårt förhållningssätt tillämpar vi inte enbart den grundläggande etiken att inte göra fel utan vi arbetar med vad vi benämner en proaktiv etik, att göra det rätta och att göra gott. Ingen information förmedlas vidare utan uttryckligt godkännande från berörd part.

Haeger & Carlsson Executive Search and Interim söker inte aktivt upp kandidater hos de företag där vi har en etablerad kundrelation.
Besök vår webbsida på haegercarlsson.com