Medical Science Liaison, MSL - Orion Pharma, Danderyd, Stockholm

We are looking for a Medical Science Liaison, MSL, to Orion Pharma, Region Scandinavia, the local subsidiary of Finnish Orion Corporation. The company is continuously growing and today successfully selling approximately 250 different pharmaceuticals in Scandinavia. Orion Pharma constantly launch new products within their main therapeutic areas: Oncology, Neurology, Respiratory, Specialty medicines and Biosimilars.
The group turnover in 2020 was 1bn EUR with strong ambition to growth ahead. Orion Corporation is currently scaling up in the field of neurological disorders and rare disease and has recently signed a marketing and distribution agreement to commercialize a novel treatment for rare seizure disorders in children.
As the new MSL Scandinavia you will be primarily responsible for the market introduction of the product in Scandinavia. In your role you will work closely with the medical, marketing and market access teams.
You will report to the Medical Director Scandinavia. The role is office-based but requires travelling.
Responsibilities:
Give scientific and medical back-up to the medical department.
Ensure successful market introduction, pricing and reimbursement in the Scandinavian countries.
In collaboration with the Sales and Marketing departments, identify, build, and maintain relationships with national, regional and local KOL's.
Develop strategic thought leader plans to provide needs-based, value added services and to improve their advocacy.
Arrange and participate in scientific forums to share clinical data both internally and externally. 
Review and approve marketing material.
Experience:
Academic degree in natural science, preferably a PhD.
Accustomed to cross-functional collaborations.
Enjoys working both independently and in teams.
Proven experience of successful pharmaceutical launches and market access work.
Previous experience of rare disorders/orphan drugs is meriting.
You are well organized and have a structured way of working.
You are used to manage multiple initiatives simultaneously.
You have excellent communication skills both in verbal and written Swedish and English.  
Welcome to apply through www.haegercarlsson.com 
Questions are answered by:
Gunilla Haeger 070-461 93 87, gunilla@haegercarlsson.com
Ulrika Köhler +46(0)703 - 432 217, ulrika@haegercarlsson.com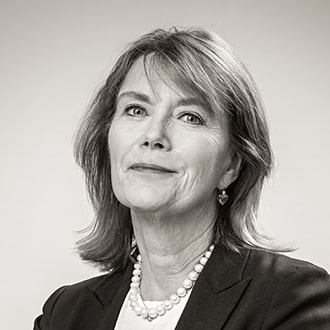 Relaterade jobb
Om Haeger & Carlsson | Executive Search & Interim AB
För att verka på ett trovärdigt sätt inom rekrytering är ett etiskt förhållningssätt en förutsättning.
Vi följer GDPR – se vår integritetspolicy.

I vårt förhållningssätt tillämpar vi inte enbart den grundläggande etiken att inte göra fel utan vi arbetar med vad vi benämner en proaktiv etik, att göra det rätta och att göra gott. Ingen information förmedlas vidare utan uttryckligt godkännande från berörd part.

Haeger & Carlsson Executive Search and Interim söker inte aktivt upp kandidater hos de företag där vi har en etablerad kundrelation.
Besök vår webbsida på haegercarlsson.com