Medical affairs
·
Stockholm
Head of Medical Affairs & Clinical Operations - Karo Pharma

On behalf of Karo Pharma we are looking for a Head of Medical Affairs & Clinical Operations. Karo Pharma is a global company which delivers smart choices for everyday healthcare. They own and commercialize branded, original over-the-counter products and prescription medicines.
The company's products are available in more than 60 countries, with Europe and the Nordic region as their core markets.
As Head of Medical affairs & Clinical Operations, you are responsible for the medical affair's daily operations as well as projects, strategies and opportunities of products from a medical point of view. You are also responsible and line manager for employees in the Medical Affairs department.
The position is a headquarter position and is part of the Scientific Affairs Management team and Karo Extended management team.
Karo Pharma is headquartered in Stockholm, Sweden and listed on Nasdaq Stockholm Mid Cap.
Key Responsibilities:
Head of Medical Affairs & Clinical operations and line manager.
Clinical Overviews for medicinal products and Clinical Evaluations of Medical Devices including strategy/claims substantiation, as well as ensuring data and documentation compliance.
Take lead on internal cross-functional projects and meetings and ensure high competence and knowledge sharing to accelerate the product opportunities in the cross-functional brand teams.
Identify opportunities as well as executing on portfolio opportunities, including, but not limited to geo-expansion of current product, OTC switches, extension of indication, driving initiatives to impact recommendation lists and therapeutical guidelines.
Ensure medical insights are provided to cross-functional groups and scientific advice is communicated in Global Brand teams as well as execution in local market.
Support brand/marketing teams in product positioning.
Planning, conduct and reporting of clinical studies for medical devices.
Vendor management of local resources as well as CROs and medical writers.
Lead the commercial compliance work and processes.

Budget responsibility for Medical Affairs.
 Experience and Qualifications:
Academic degree in life science, MSc in Pharmacy, or MD degree
 +10 years experience in medical affairs or similar positions.
You have a proven track record of leadership and of working both independently and in teams.
You are passionate about commercialization of science.
Ability to manage multiple initiatives simultaneously.
You have excellent communication skills both in verbal and written Swedish and English.  

Welcome to apply through www.haegercarlsson.com 
Questions are answered by:
Gunilla Haeger +46(0)704 – 619 387, gunilla@haegercarlsson.com or 
Anna Wikman +46(0)735 - 393 387, anna@haegercarlsson.com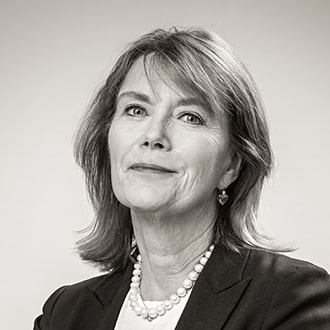 Relaterade jobb
Om Haeger & Carlsson | Executive Search & Interim AB
För att verka på ett trovärdigt sätt inom rekrytering är ett etiskt förhållningssätt en förutsättning.
Vi följer GDPR – se vår integritetspolicy.

I vårt förhållningssätt tillämpar vi inte enbart den grundläggande etiken att inte göra fel utan vi arbetar med vad vi benämner en proaktiv etik, att göra det rätta och att göra gott. Ingen information förmedlas vidare utan uttryckligt godkännande från berörd part.

Haeger & Carlsson Executive Search and Interim söker inte aktivt upp kandidater hos de företag där vi har en etablerad kundrelation.
Besök vår webbsida på haegercarlsson.com